After months of planning and hundreds of hours of work, we re-launched the corporate website at 5:00 a.m. on November 1. On time and only a little over budget. The look and feel is the work of a very talented designer named Kory Johnson. Her style is very sleek and clean.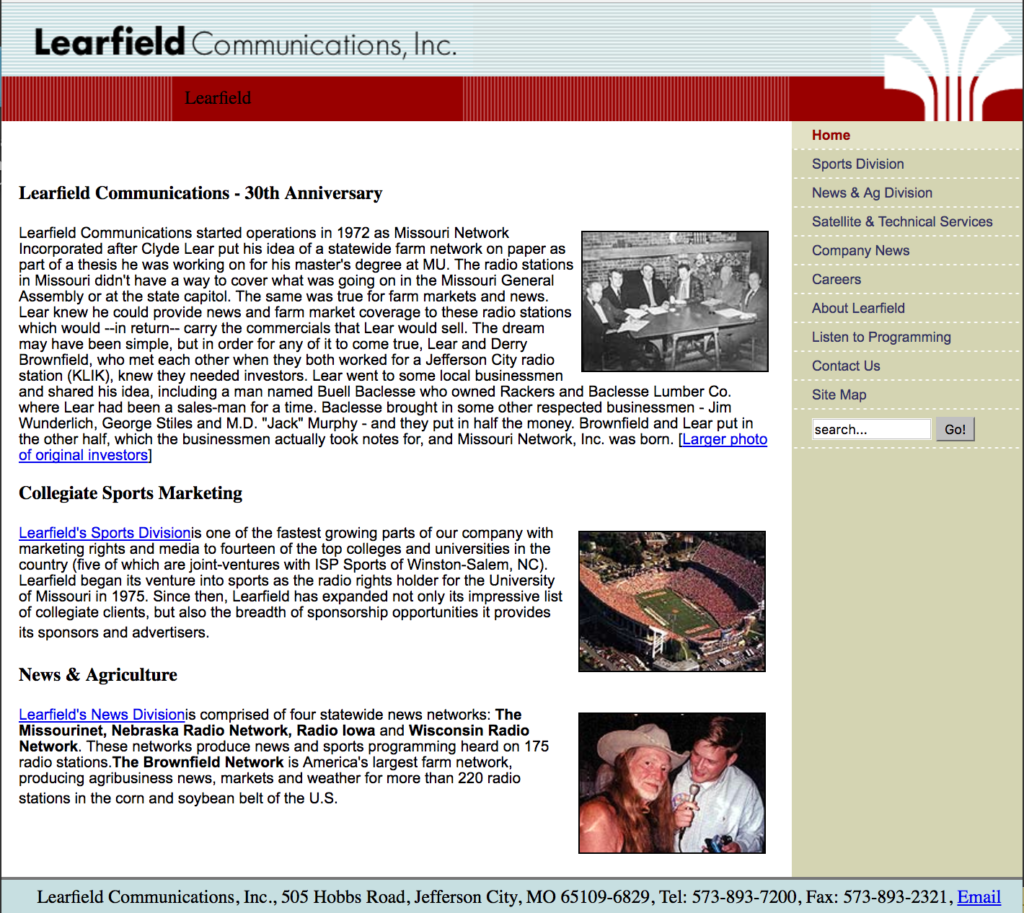 Everything beneath the hood was created by Gestalt, Inc. Chief Knowledge Architect Andy Waschick has spent so much time on our sites that he's had no time for his own. He has a blog but it's a sometimes dark and forbidding place that I dare not send you without his permission and note from your mother. Having Andy build your website is like… having Thomas A. Edison wire your home. It's likely to take a little longer because he's always creating and inventing and staying up all night in his workshop building a garage door opener before you have a car (or they've been invented). Somewhere along the way I stopped asking, "Would it be possible…?" because nothing is impossible for Andy.
The next phase for Learfield.com will be the development of a company-wide intranet. The thought of really connecting all of the employees in our company can be a scary one for some of our managers. Do we really want everyone to be able to communicate with everyone else? Do we really want them to be able to communicate with our customers and business partners?